Singapore's first community for mummy artists and art lovers
Mission
To stimulate lifelong learning and the appreciation of arts among parents
To share successful stories of mother artists who live an artistic lifestyle
To encourage amateur mother artists to showcase and make use of the talents
Vision
Mama on Palette and Art Lover Mamas aim to become the No. 1 GO-TO platform for parents to learn, practice and explore arts!
Event Collaborations
AWAKEN YOUR COURAGE & LIVE OUT YOUR DREAM is brought to you by Mama on Palette and Class Living to inspire & empower mothers to live a life of Courage and Creativity while being a role model for their children.
CLICK HERE for the event details.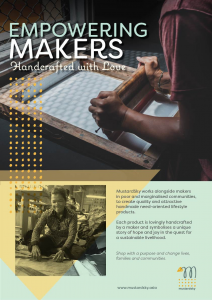 MustardSky works alongside makers in poor and marginalised communities, to create quality and attractive handmade need-oriented lifestyle products.
Each product is lovingly handcrafted by a maker and symbolises a unique story of hope and joy in the quest for a sustainable livelihood.
Shop with a purpose and change lives, families and communities.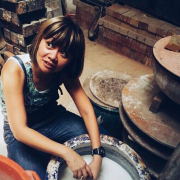 GEN CHIA   
Gen is the founder and design director of
Fourby4,
a creative-led and strategic-oriented boutique branding agency with the passion to change lives with design.
Her multi-faceted experience spans across diverse creative ventures, including a recent high-profile design transformation project – Gan Heritage Centre –  which clinched the Clan of the Year 2013 accolade for the client. When she is not mulling over a creative brief,  Gen dabbles in ceramic to connect with her inner artist.
This therapeutic pastime recharges her mind and inspires her to generate new ideas at work.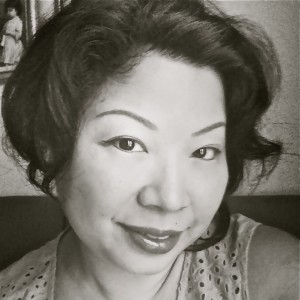 HAZEL LIEW
Hazel Liew, founder and lead designer of
Gaëlle,
is a Canadian who has travelled extensively, now considers Singapore as her home. Having lived in Australia and Canada, she developed a penchant for Classical European designs since young. As such, she draws inspiration from popular Western motifs to establish a brand concept based predominantly on this elegant European style, fusing them with Asian functionality and preferences. Gaëlle products are hand silkscreened preserving the arts and livelihoods of regional craftsmen; still using the process to print traditional batik patterns. The fabrics distinctive custom colours and patterns lend themselves to the charming product applications Hazel has personally developed for interior design and fashion accessories.