Key Trainers, Special Guests & Faciliators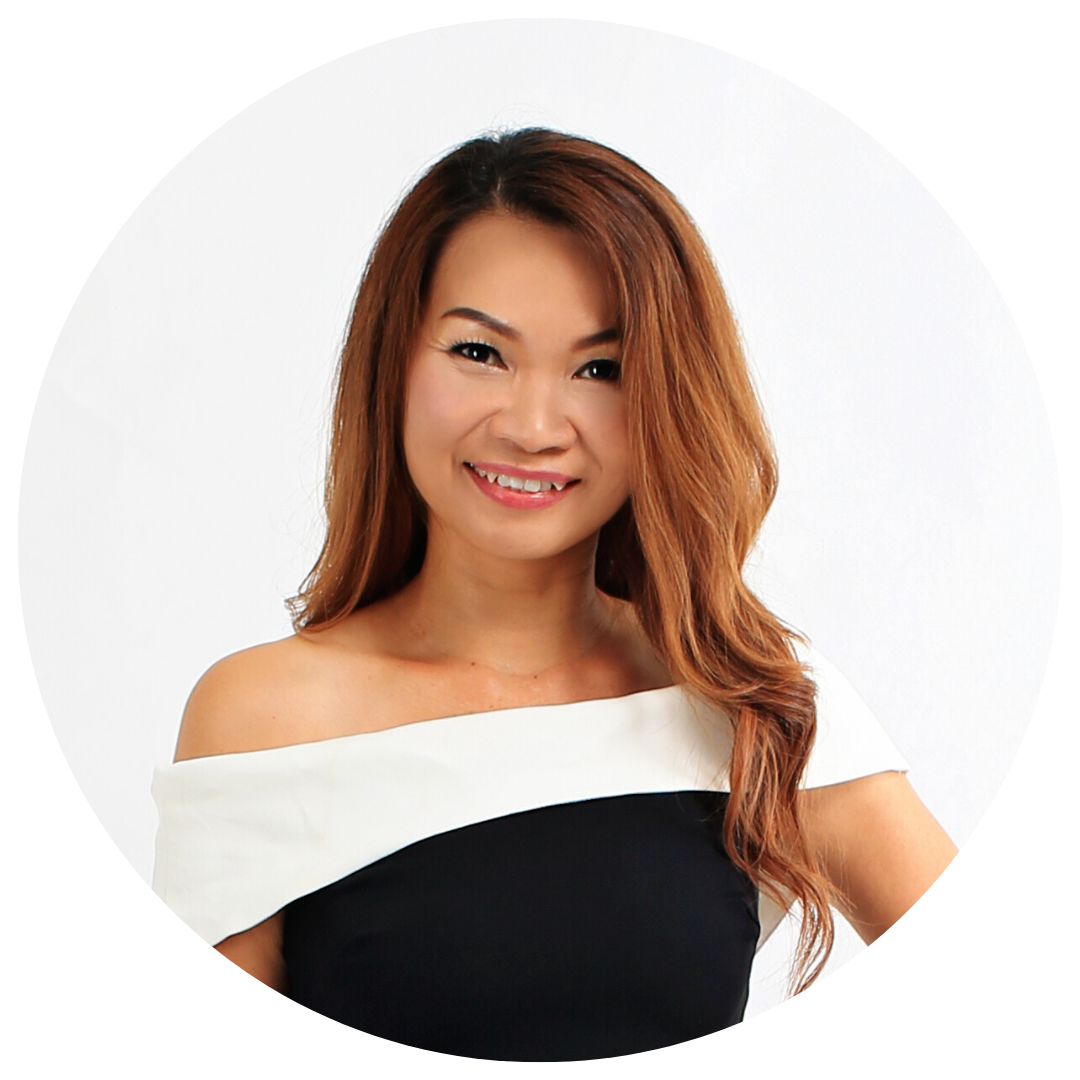 Lilian Ong
Author I Speaker I Courage Coach | Founder, Class Living & Women of Courage Asia I Accredited NLP Practitioner & Enneagram Coach
Lilian has shared her story of Awakening Courage, Breaking the Fear Barrier to thousands locally & overseas. She has spoken at various social community groups, organizations, institutions, etc. She has also spoken at events such as the Women Business Day at Asia's largest Online Marketing Success Conference in Hanoi, Vietnam, Singapore Female Festival 2018, Facebook Singapore, NBC Universal Singapore, NUS Entrepreneurship Society, Social Oven 2019, ITE Central, ITE College East & SOTA PSG & SMU Women Connection.
As a volunteer, Lilian contributes her time and serves in various communities & non-profit organizations. She is a key partner with Architects of Life, providing Arts programs integrated with character building in a female Juvenile Institution, and a mentor of the Life Champions Mentoring Program. She also volunteers in Humanitarian work in Cambodia, Indonesia & the Philippines.
What most don't know is that for many years, Lilian struggled with Self-doubt & Fear, battled with postnatal depression, body image issues and was suicidal.
She went from a stay-at-home mom who was confused & a loss of identity to an entrepreneur who has rebuilt her confidence as a Real Estate Consultant, built a furnishing business from scratch & exited successfully after 9 years.
Struggling with body image & health issue, Lilian took ownership & responsibility to put her health as a priority. In that process, she shed 10kg of weight & 16cm off her waistline. She even ran 2 half marathons at the age of 44!
Instead of being stuck in fear & self-doubt, she decided to break her limiting beliefs by becoming an Author. She wrote her first book "Women of Courage, Breaking the Fear Barrier" and launched it with a book tour. She has managed to get 25 public speaking sessions within 12 months in 5 countries. This resulted in her overcoming her fear of public speaking.
In the course of her struggles, she was withdrawn with low self-worth and negative mindset. Determine to improve herself and be better in mind, body & spirit, Lilian took the courage to step out of her comfort zone and make a difference in her sphere of influence. She started with the aim of being a role model for her children, leading by example to live a life of Courage & Purpose.
Her personal challenging experiences in motherhood compelled her to start the Connecting Mothers Support group. She went on to serve as a Community Leader with SoulRichWoman Network & about online marketing. Thereafter founded Women of Courage Asia where she inspires & empowers women to get unstuck from their fears to living a life of CLASS: Courage, Love, Authenticity, Stewardship & Significance!
Today, Lilian, together with 2 other female co-founders, is on a mission to create highly tailored personal development & entrepreneurship programs through Class Living, so that every woman is equipped with tools to succeed in their personal lives, as well as their businesses.
Carol Gockel
Author | Seaker | Coach | Change Maker | Community Leader
These are the words that described Carol Gockel's work yet those words aren't in her vocabulary as a female growing up in Singapore.
Hailed from a working-class family, the life she knew was to maintain her looks then be married off to a man of a higher social status. Plagued by severe acne that left deep scars both physically and emotionally during her adolescent years, the loss of her "looks" left her self esteem crushed. It motivated her to attain in-depth proficiency in skincare, makeup and personal development to regain her confidence. Those knowledge attained became the foundation of her work as an Image Coach.
Carol's last corporate role as a Regional Project Manager with an international bank took her as far as Australia, Dubai, Mauritius and Hong Kong. Being the first female in her department to be earmarked onto the management route. She served as a Diversity and Inclusion champion during her stint there. A corporate restructuring led to the entire business function she was working with, made redundant.
She saw being laid off as an opportunity to take control of her life by starting her own business. She moved to Germany where she graduated from Style Coaching Institute London with honours. Having practiced in London, England and Cologne, Germany before moving back to Singapore.
During the course of her work, she witnessed while she successfully delivered results, her clients were unable to cross roadblocks emotionally, spiritually and financially further down the road. That was the catalyst which spurned into a passionate mission to support other women to unleash their inner goddess by guiding them to become who they want to be. That lead her to set up The Wandel Group; with a methodology developed to achieve emotional, spiritual and financial success for her clients.
In 2019, Carol was picked as a co-author in the book, titled Break Through, was featured alongside World's #1 Motivational Speaker, and Emmy award winner, Les Brown. She shared her personal story of overcoming personal adversity to rise from the ashes, cementing her as an authority on life transformation coaching.
She was recognised as one of 100 Faces of International Iconic Influencers by Aesthetics International in India, Singapore and London in 2019.
She hosted Beyond 2020 Dialogue in Singapore, as part of United Nation's 75th Anniversary.
Sari Marsden is a performance coach, leadership trainer, co-author of Fit to Lead, and founding partner of Sarius Performance International, a performance consultancy that combines the worlds of personal development and executive coaching with the worlds of physical movement, fitness and nutrition. She has been active in the performance coaching and leadership community for more than 10 years. Sari specialises in working through the medium of the body to facilitate personal growth and development. She has worked with people from a wide range of backgrounds, across both Corporate and Personal contexts, in Hong Kong, Singapore, Malaysia and Indonesia. Her clients include Nike, Unilever, AXA, Apple, BMW, AccelerAsia, Petronas, Mandiri Bank, Daya Dimensi Indonesia, PT Semen Indonesia. MahaDasha Indonesia.
Sari is an NASM-certified personal trainer, corrective exercise and fitness nutrition specialist. She is also a Professional Certified Coach (PCC) with the International Coaching Federation. Her passion for fitness has led her to become an elite trainer for Nike Training Club in South East Asia. She has won Gold Medals for Team Singapore in Southeast Asian fitness physique competitions. As an international Gold Medal winner in the fitness industry she is now one of the leading talents in fitness, performance and women's leadership in Asia.
Sari's vision is to facilitate " empowerment and excellence through powerful conversation and purposeful movement" . She uses a wide range of training techniques that combine the person's physical, mental and emotional states. Her particular passion lies in working with women such that they embrace their strength and beauty to produce powerful and sustainable results in their lives.
Recently, she was honoured to be featured in 2018 Portraits of Women project, a special collaboration between Women In Asia, TEDxSingapore and the National Library Board Singapore. It features stories of women who are leading purpose-driven projects and are passionate about driving change in their communities. She also won Indonesia's Women Leaders Award by CMO Asia in 2018.
Sari was born in Indonesia and is married to Marcus Marsden, who is himself an executive coach and leadership trainer. They currently reside in Singapore and they published their first book together in 2017, entitled " Fit to Lead" . Sari's first love was media and she also has 10 years experience working in radio and TV in Indonesia.
Cindy Leong
Enneagram Personality Trainer | Relationship Coach
Cindy is a highly sought-after Enneagram Personality Coach and Corporate Trainer who can help you make sense of your professional and personal relationships.
Besides being a member of the International Coach Federation (ICF) and Singapore Psychological Society (SPS), she is also a Singapore Social Development Network, SDN-Accredited dating practitioner. She is also the Chief Relationship Coach of Divine Connect, a premium match-making agency with more than 3,000 hours of one-to-one coaching under her belt.
Besides a Bachelor's Degree in Psychology (majoring in Communications), she also has a Diploma in Business and has done in-depth research and studies in the areas of Organisational Behaviour and Gender Communications, both in Singapore and Taiwan. Through her expertise in corporate executive coaching, personal development and relationship coaching, she has helped many professionals in their walk through challenging times, particularly in the areas of identity searching, relationship building and career breakthrough.
She is well-versed in both English and Mandarin.  
Nicole is the founder of Symphony Scentsations. Symphony Scentsations conducts a series of DIY
Workshop, such as creating your own Personalised Perfume, Jewellery Making and Soap Making using therapeutic-grade Essential Oils.
Before embarking into the natural pathway, Nicole was a Resourcing Manager in the banking industry. Being constantly in a stressful, fast-paced environment, Nicole had neglected her health and suffered bad eczema. Her experiences in the effective usage of therapeutic-grade essential oils make her realize how empowering it is to be able to take charge of our own and our family's health.
Five years ago, she decided to focus her energy in advocating natural healthy lifestyle through talks and classes. She advocates education by conducting her own DIY classes, empowering people with the knowledge of using natural solutions.
Professionally, she works with various partners to conduct health and wellness classes on Stress
Management, Pain Management and DIY Team-bonding Workshop to Organization like OCBC Bank, Singapore Police Force and HDB. She is a MOE Registered Trainer and conducts elective modules in local schools.
Empowering lives through Impactful, Experiential Learnings. Passionate in grooming talents, and enhancing one's life skills to achieve their best, Lynette thrives in transforming lives and creating an impact for individuals to do their best.
As a key stakeholder overseeing Client Services, Lynette blends her marketing, business development hat together. Achieving a 30% year-on-year increase in profits for global key accounts managed, she has successfully developed, planned, managed corporate strategies through her consultative approach of crafting tailored solutions to meet client needs. Her clients span across the Fortune 500, Oil and Gas Majors of the World, and across 4 continents. She has designed, trained, lead, coached and mentored across multi-cultural teams.
Her global exposure with the C Suite executives, managers and executives drives her unique consulting talent in leadership development—to transform and build work teams to excel cohesively in a dynamic multi-cultural market.
She impacts organisations, schools and individuals to develop and fulfil their highest potential. This is done by combining the art and science of coaching to make it relevant and applicable in areas of Personal Development, Leadership Development, Business Etiquette, People Management Skills, Bridging Customer relationship, Customer Service Excellence, Account Management, Business Development, Marketing, Events and Conference Production Management skills.
She is a graduate of the University of Bradford in Business and Management Studies (Honours),
Masters in Image Consulting from the Federation of Image Professional International (FIPI) and
accredited to City and Guilds, London, certified in the 'Train the Trainers'—Advance Certification in Training and Assessment (ACTA) in Singapore and a Ministry of Education Certified Instructor.
Lynette has completed the Mastery in Coaching certification with the International Coach Federation (ICF) and is a Coach and Neuro-Linguistic Programming practitioner.
During her free time, she is involved in schools as a; Vice Chair of JWSS Parent Support Group (PSG), Secretary of WGPS PSG, and an Executive Committee member of FHSS PSG. Passionate in mpowering Woman and Youths; she is a leader in the community, Women of Courage Asia, Volunteer with the Architects of Life and Limitless. Together with her family, they volunteer their time with Reach Out, a network that amongst others, delivers bread to the less fortunate.
Natalie Nancy Tan is a local born and bred Singaporean who is a passionate performing arts professional with extensive experience.
A visionary performer with a memorable and sensational stage persona. She had been frequently invited to perform locally and internationally.
Natalie's dedication and diligence towards the arts earned her a year-long scholarship with a local prestigious Salsa School – ACTFA.
An ardent advocate for health and fitness, her passion and positive energetic vibes garnered her many clients and recognitions. Natalie has since grown and proven herself to be an all-rounded fitness instructor by venturing into a variety of different fitness programmes. She is results-driven but operate with a loving heart towards her coaches and volunteers her time and services with Andrew & Grace Girls' Home.
Natalie is a highly driven lady and is consistently striving to improve herself through life long learning. An NLP master practitioner and Life Coach, she is able to understand her clients needs to motivate them to achieve their wellness, health and life goals.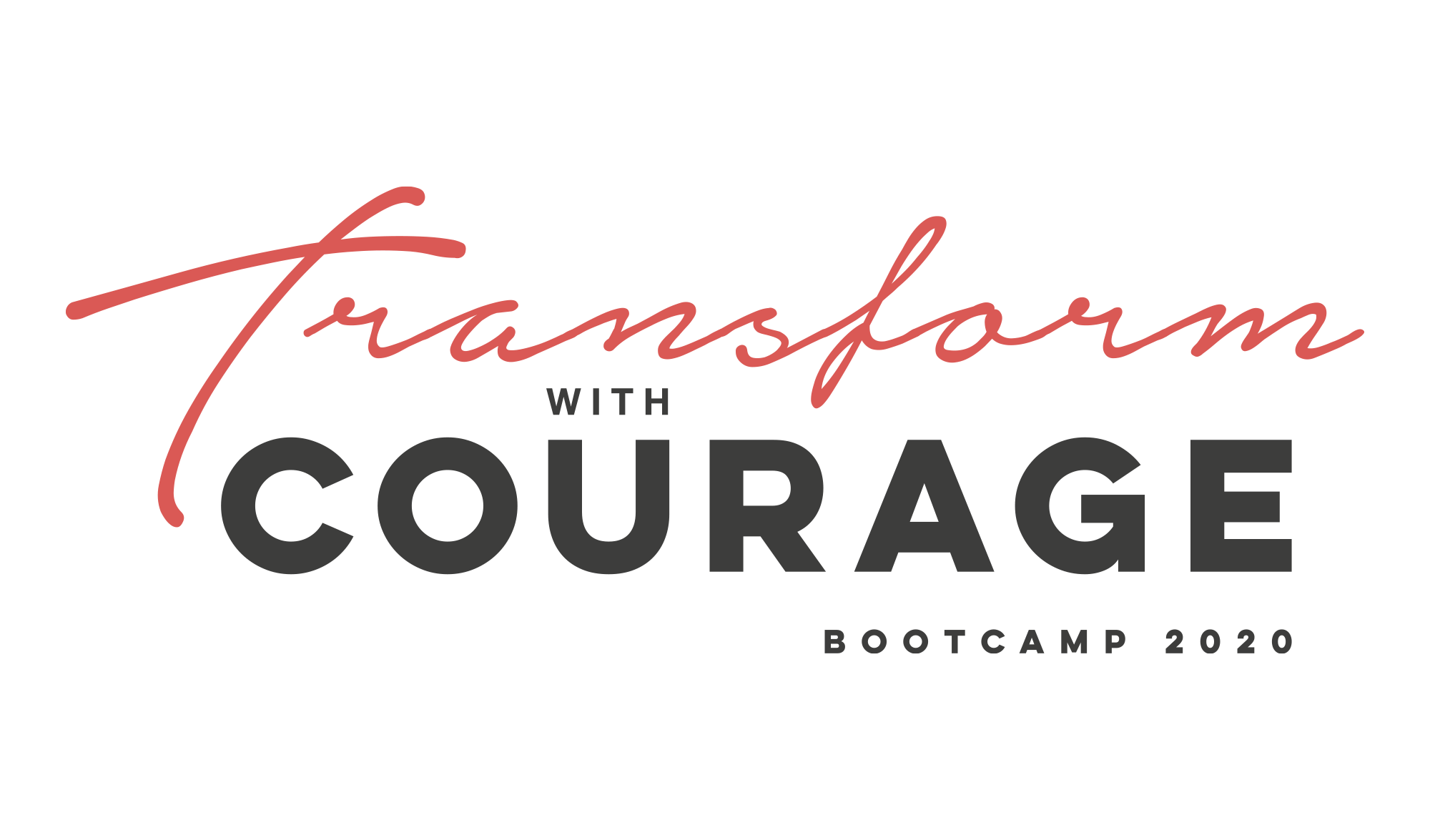 Organised by Class Living Pte Ltd in conjunction with Women of Courage Asia
Copyright © 2020 | Class Living Pte Ltd