Awaken your Courage
Live a life of Significance
Developing Courageous Women Leaders
Class Living is a social enterprise that is passionate about empowering women to focus on their self-development so that they can achieve their dreams & destinies while making a positive impact in their spheres of influence.
We are also passionate about supporting female entrepreneurs through Collaboration, Community Building and Mentorship.
We recognise a woman's value and purpose by celebrating her voice, visibility and journey, turning the impossible into I'M possible.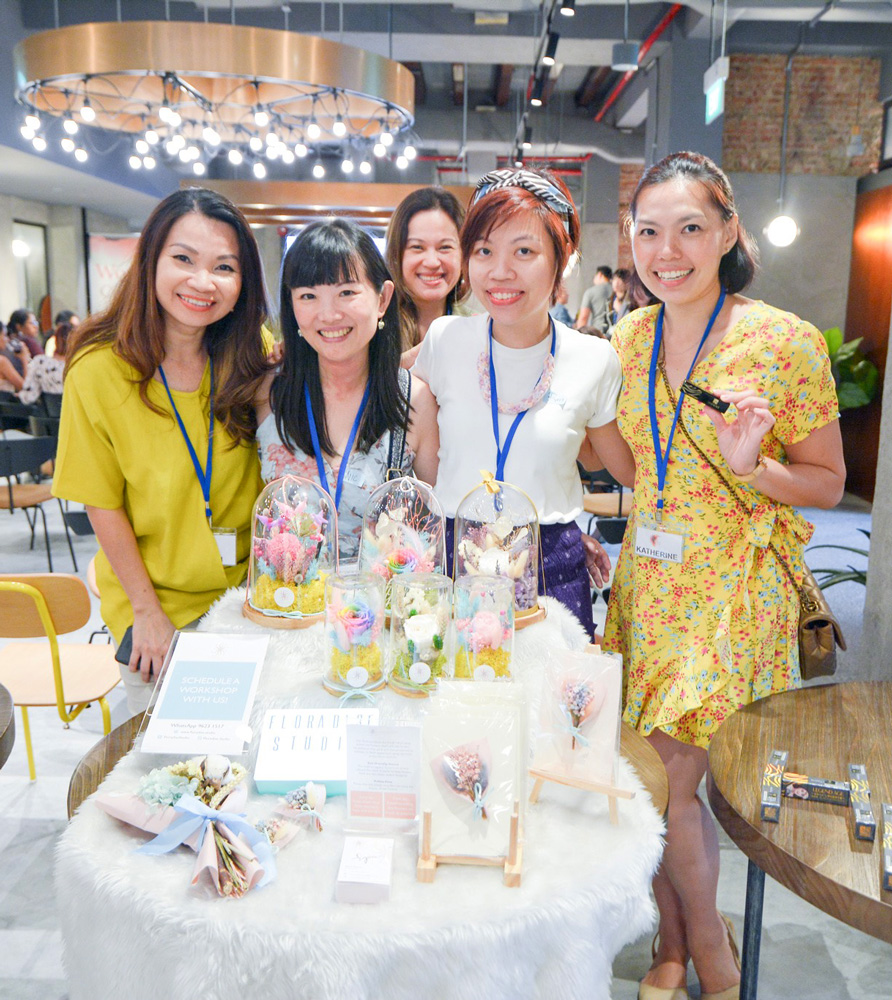 To see women living their dreams & destinies while making a positive impact through their leadership in their spheres of influence.
To inspire & empower women to get unstuck from Fear, Self-doubt & Limiting Beliefs to living a life of Courage, Significance & Purpose through Coaching, Mentoring & Community Support.
Serving the community we love. Renewing Mindsets, Transforming Lives.
Our Core values
Courage . Love . Authenticity . Stewardship . Significance
CEO & Founder of Class Living & Women of Courage Asia
Lilian Ong
Lilian has shared her story of Awakening Courage, Breaking the Fear Barrier and provided mentoring at various social community groups, organizations, Institutions & events such as the Women Business Day at Asia's largest Online Marketing Success Conference in Hanoi, Vietnam, Singapore Female Festival 2018, Facebook Singapore, NBC Universal Singapore, NUS Entrepreneurship Society, Social Oven 2019, ITE Central & College East, SOTA PSG, PSB Academy & SMU Women Connection, as well as overseas events & conferences.
She also volunteers in humanitarian & social work projects around the region, including our local female Juvenile Institutions and the Women's Prison with her transformational development programs.
Lilian has an intimate relationship with her husband and two beautiful young adult children. She found her calling with a simple goal to teach her children COURAGE and to lead them by example, by walking the talk. Most of her time now is devoted to her calling to inspire & empower women to renew their minds and break their self-sabotaging behavioral patterns to live their dreams and a life of CLASS: Courage, Love, Authenticity, Stewardship & Significance with her custom-design, The Courage Blueprint.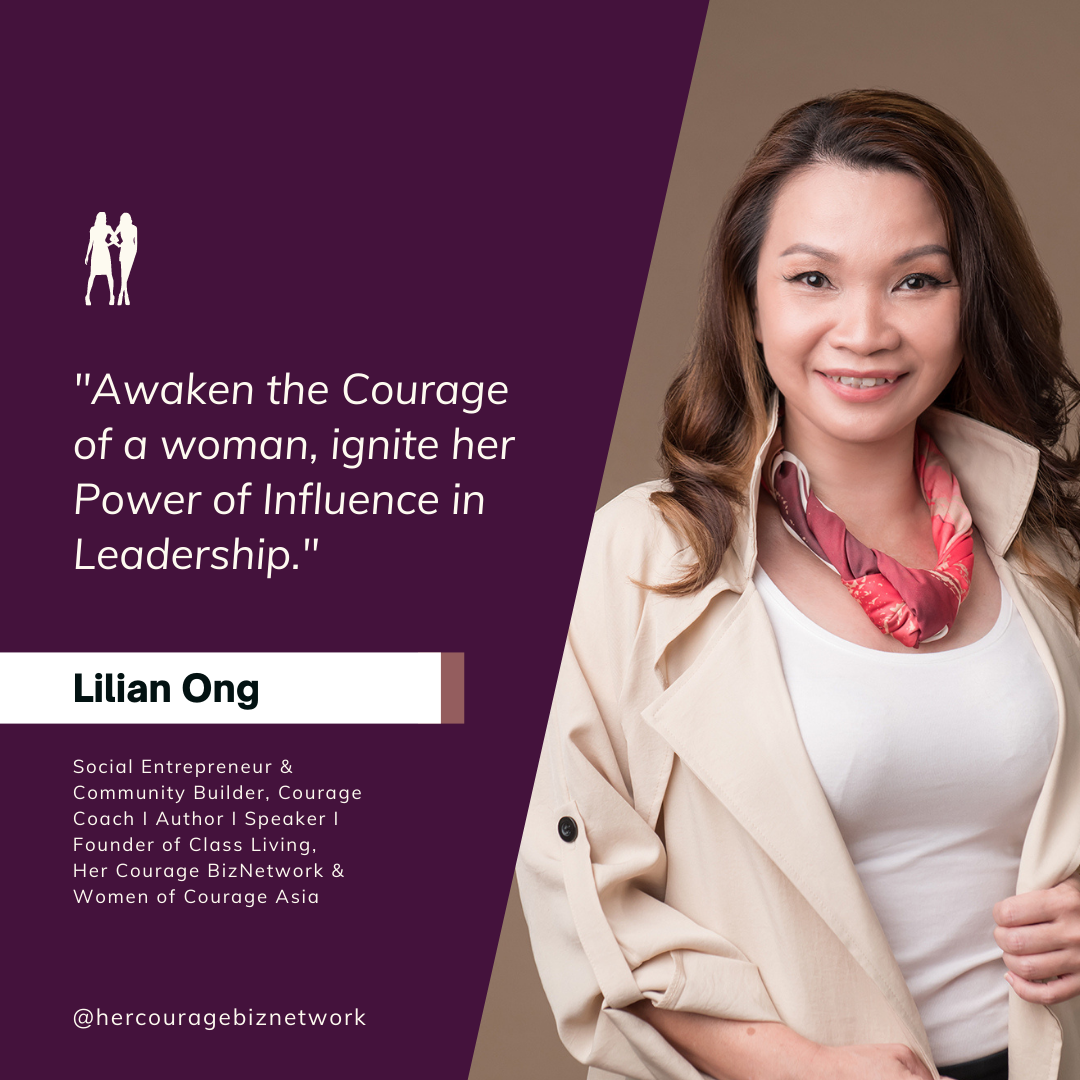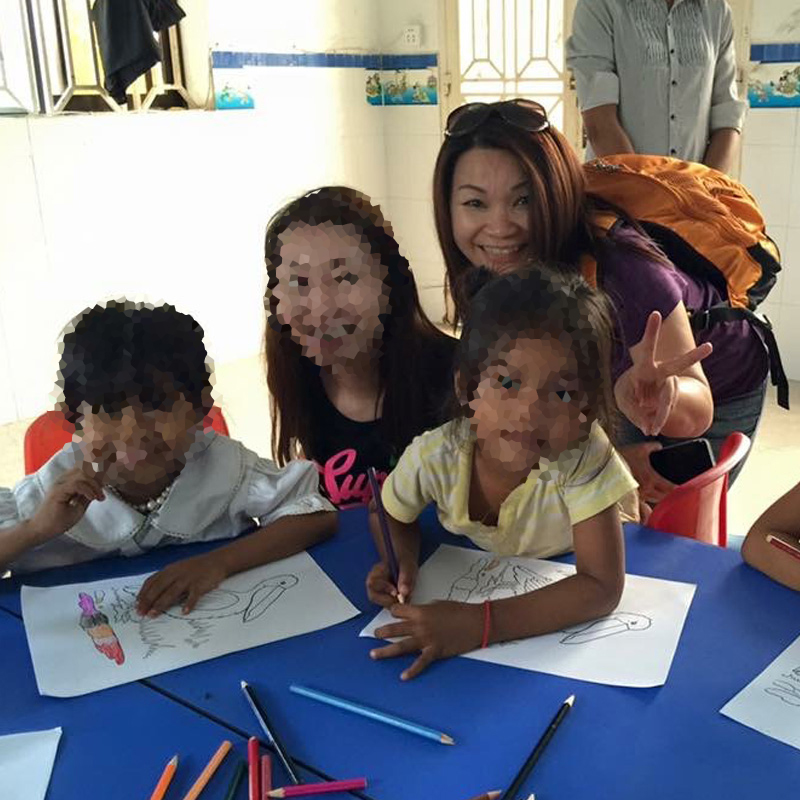 What others say
Testimonials
"As a coach, Lilian is passionate about connecting the clients' goal with their purpose of life. Her presence generates the courage to take action, move forward and embrace change. As a community builder, she is caring and committed to creating space for growth. She is a woman of courage, a beautiful inspiration to many!"
Sari Marsden, NASM-CPT, CES, FNS, ICF-PCC
Certified Executive Coach, Nike Trainer, Co-Author of FIT TO LEAD
"Having Lilian as my coach and mentor has brought me so much clarity that I need in my business and life at the critical part of my journey for the past 3 years. What makes her stand out – her heart to serve and her higher purpose which is genuinely shown during our sessions together.
Lilian gave clear frameworks and inquisitively questioned me on my thoughts process which I can implement in my business. She is a coach who genuinely cares for your growth and will support you up as well as challenges you in your growth.
I believe in having a coach and mentor if you want to go to the next level of your business or your life. Especially if you are a woman who is halfway through your journey and not satisfied with where you are at. Lilian is the perfect coach for you."
Hellen Lie
Founder, Rosette Design & Co.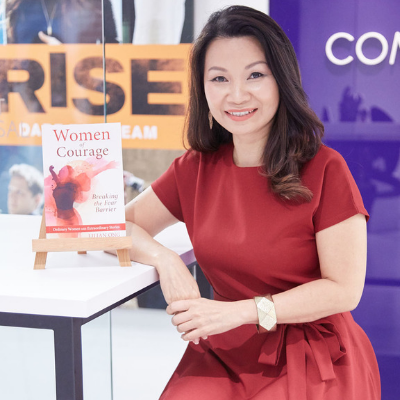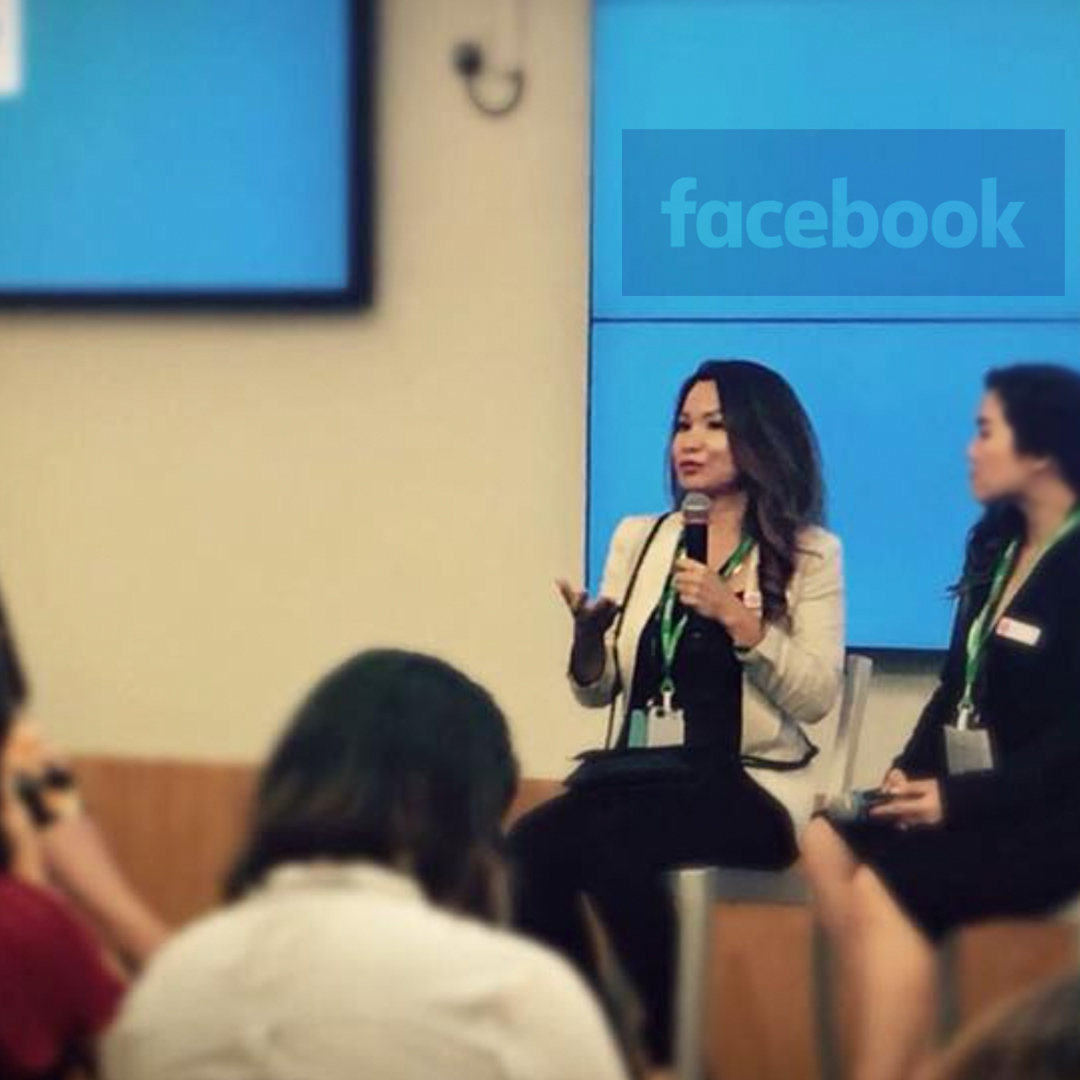 Courage Coach & Breakthrough Catalyst   Author & Transformational Speaker
Founder of Class Living, Her Courage Business Network, Women of Courage Asia, & Connecting Mothers Support Group, Country President Singapore of Association of Business Women in Commerce & Industry (ABWCI)
Books & Accredition
Author of Women of Courage, Breaking the Fear Barrier (Download First Chapter

here

)
Co-Author of Voices Of Courage
Accredited NLP Practitioner
Accredited Hypnotherapy & Timeline-Therapy Practitioner
ICF Certified Coach
Accredited The Enneagram Coach
Member of Maxwell Leadership Certified Team
Anita Kaur
Managing Partner
Administration & Marketing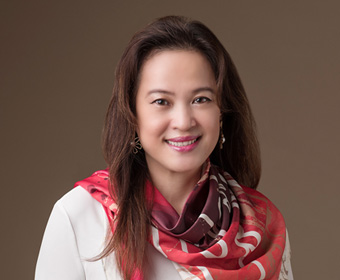 Brenda Lim
Business Development Associate
Sales & Customer Relations
Coaching & Training
Carol Gockel
Business Development Associate
Public Relations & Branding
Coaching & Training
Gloria Soo
Business Development Associate
Sales Coaching & Training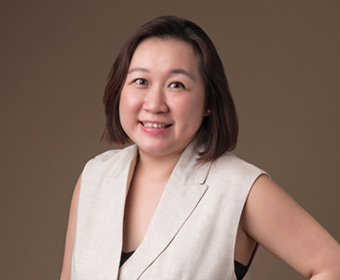 Karen Boey
Creative Director Our vision is to bring female entrepreneurs together to create a positive impact through our businesses.
Join us today! Grow in Courage and Leadership through mentoring, collaborations within a strong network and community.  
Subscribe to our monthly publication
From gutsy businesswomen to inspirational mothers who are forging their own path, we are here to support you. With Courage e-zine provides a way for you to share your voice, thoughts and topics that interest you.
We believe that everyone has a story to tell and we want to hear from you.
We create an atmosphere of fun with engaging activities and experiential learning.
A safe and supportive space to share our most vulnerable moment that inspires, empower and encourage others to do the same.
Subscribe to Our Mailing List
Sign up to receive event invites, updates and news.